Lately I've been drawn to a wide variety of books–from Laura Vanderkam's new fable, to St. Patrick's Day read alouds, and books to help me plan this year's garden. I'm always thankful for my local public library, but especially during months like these when my interests are certainly bigger than my book budget!
Here are a few of the titles I've been enjoying:
by Laura Vanderkam
I am always on board for a new title by Laura Vanderkam. Her books have completely changed the way I approach managing my time (168 Hours and I Know How She Does It in particular) and I can't recommend them highly enough. When I heard that her next book was a fable, I wasn't quite sure what to expect, but it completely exceeded my expectations. Juliet's School of Possibilities has the feel of a novel, while also imparting key aspects of Vanderkam's time management philosophy. Since it is a quick, enjoyable read, this is a perfect book to dip your toe into Vanderkam's work and finish feeling motivated to make some changes. It would also be perfect to read as a staff and then discuss.
**I'm excited to share that Laura Vanderkam will be coming back on A Bookish Home, the podcast soon to chat about Juliet's School of Possibilities. **
In the meantime you can listen to Ep. 12: Laura Vanderkam, Author of "Off the Clock".
"Riley Jenkins is in trouble. An ambitious, hardworking consultant in her late twenties, she's used to a lifetime of nearly perfect evaluations – until she gets a terrible performance review from her boss. How is that possible when Riley does everything her clients want – including answering emails 24/7 – faster than they expect it?
That's precisely the problem: she's spread too thin. Despite her insane hours and attention to detail, Riley can't produce the thoughtful work her clients expect. Now she's been given thirty days to close a major deal, or she's out. Meanwhile, her personal life is also on the edge of disaster, with her boyfriend and close friends losing patience with her chronic unavailability.
The last thing Riley wants, at a stressful time like this, is to attend a women's leadership retreat with some of her colleagues. But she can't get out of her commitment: a weekend in New Jersey at some silly-sounding place called Juliet's School of Possibilities.
Yet before long, Riley is surprised to find herself intrigued by Juliet, the lifestyle maven who hosts the conference. How does a single mother of two run a successful business while acting as if she has all the time in the world? The answer may lie in one of Juliet's Zen-like comments: "Expectations are infinite. Time is finite. You are always choosing. Choose well."
By the end of this story, you'll join Riley in rethinking the balance between your present and your future, between the things you have to do and the things you want to do. Like Riley, you can free yourself from feeling overwhelmed and pursue your highest possibilities."
by Anda Korie
The Spoonflower Quick-Sew Project Book is full of ideas for using up your fabric stash. The projects are creative without being overly complicated and the design and photographs are beautiful, making this a joy to flip through for inspiration.
"Discover all that you can make with just a yard or two! Spoonflower —a create-your-own/print-on-demand fabric company known for its unique, clever, and must-have designs— presents dozens of brand new projects that can be completed in just a few hours. Get inspired and turn your favorite fabric into a lovely garland, stylish tote, children's tent, and all sorts of other accessories for your home and more. With step-by-step tutorials and projects that span a wide-spectrum skills, this book is perfect for both new and experienced sewists."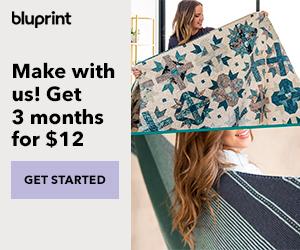 'Tis the season for dreaming of spring flowers! Around here, there is still plenty of snow on the ground, but I'm poring over gardening books and planning for warmer days. Annual, Perennials and Bulbs was perfect for browsing, with plenty of colorful photos and information on a wide variety of flowers.
"This lavishly illustrated book shows how to grow plants from the "great garden triumvirate" and provides foolproof design techniques for any garden or landscape.
An extensive section on using color in the garden provides guidance for the tricky process of plant placement and selection.
Practical techniques are emphasized, too. You'll learn how to care for soil, start plants from seeds, grow and care for plants in containers, and maintain plants and gardens.
Sections on dividing plants, lifting bulbs, and saving seeds are also included."
by Sharon M. Draper
Sharon Draper is one of my favorite middle-grade authors (I could rave about Out of My Mind and Stella by Starlight for days) so I was happy to get to read her latest, Blended. Isabella's story is relatable, full of heart, and one that children navigating divorce in particular will really resonate with.
"You're so exotic!" "You look so unusual." "But what are you really?"
Eleven-year-old Isabella is used to these kinds of comments – her father is black, her mother is white – but that doesn't mean she likes them. And now that her parents are divorced (and getting along WORSE than ever), Isabella feels more like a push-me-pull-me toy. One week she's Isabella with her dad, his girlfriend Anastasia, and her son Darren living in a fancy house where they are one of the only black families in the neighborhood. The next week she's Izzy with her mom and her boyfriend John-Mark in a small, not-so-fancy house that she loves.
Being split between Mom and Dad is more than switching houses, switching nicknames, switching backpacks: it's also about switching identities. If you're only seen as half of this and half of that, how can you ever feel whole?"
by Mac Barnett and Jon Klassen
In my book, author/illustrator team Mac Barnett and Jon Klassen can do no wrong. From The Wolf, the Duck, and the Mouse to Extra Yarn and Sam and Dave Dig a Hole, their picture books are some of the best being published today and are consistent crowd pleasers for kids and adults alike. Happily they have a new book with their trademark humor to add to a list of winning read alouds–Circle, the final book in their shapes trilogy.
"This book is about Circle. This book is also about Circle's friends, Triangle and Square. Also it is about a rule that Circle makes, and how she has to rescue Triangle when he breaks that rule. With their usual pitch-perfect pacing and subtle, sharp wit, Mac Barnett and Jon Klassen come full circle in the third and final chapter of their clever shapes trilogy."
by Adam Wallace, Illustrated by Andy Elkerton
Looking for a read aloud for St. Patrick's Day? How to Catch a Leprechaun is an engaging picture book that comes with a bonus for the kids in your life: inspiration to follow-up with a hands-on activity in the form of building their own leprechaun trap. An activity guide is available from the publisher.
"You've been planning night and day, and finally you've created the perfect trap! Now all you need to do is wait. Is this the year you'll finally catch the leprechaun? Start a St. Patrick's Day tradition with this fun and lively children's book.
How to catch a leprechaun?
It's tougher than you think!
He'll turn your whole house upside down.
He's quicker than a wink!"
by Mo Willems
I never tire of reading Elephant and Piggie books out loud. Partly because it always fills me with book joy to see how much kids love them! In my experience, even 2nd and 3rd graders will laugh out loud at Elephant and Piggie's antics. My toddler is proving no different and we are really enjoying reading this series together.
"Gerald is careful. Piggie is not.
Piggie cannot help smiling. Gerald can.
Gerald worries so that Piggie does not have to.Gerald and Piggie are best friends.
In There Is a Bird On My Head!, Gerald discovers that there is something worse than a bird on your head-two birds on your head! Can Piggie help her best friend?"
What have you been reading? Leave a note in the comments or let me know on Twitter or Instagram @ABookishHome.
Have you subscribed to A Bookish Home? Sign up to receive an email every time there is a new post or podcast episode.
Happy Reading!
Laura Szaro Kopinski
Affiliate links are used in this post. At no extra cost to you, we may receive a small commission if you make a purchase through the links provided. Thanks for supporting A Bookish Home!