It's almost time for the Oscars of Children's Books! The American Library Association (ALA) Youth Media Awards will take place Monday, January 28th. So many prestigious book awards will be announced including the Caldecott Medal, Newbery Medal, Coretta Scott King Awards, and more. It is so exciting to find out which books will be chosen, discover new titles to add to your list, and learn which authors and illustrators lives' will be changed forever! 
There is a livestream of the event beginning at 11am EST on 1/28. I'm planning to have a viewing party with my daughter in our pjs, with some popcorn of course. If you and your family can't watch the award announcemenst live because of school or work, ALA also usually shares a recording of the awards later that day.  Watching the awards with the little ones in your life can be a great way to build enthusiasm around books and reading. I always loved showing the announcement of awards like the Caldecott and Newbery to the students in my school library. 
To get in the award season spirit, you and your child could check out some of the past winners from your local library and read them together. Taking a look at award lists, past and present, is also a fantastic way to find new books to read.
Each medal in the list below has a link to the ALA Youth Media Award official page, with more information about the medal and access to a full list of past winners:
The Caldecott Medal
The Caldecott Medal is awarded "to the artist of the most distinguished American picture book for children."
The list of amazing past Caldecott winners is a mile long: Wolf in the Snow (2018), This is Not My Hat (2013),  Jumanji (1982), Where the Wild Things Are (1964), The Snowy Day (1963), and so many more.  You have probably seen the gold medal, or the silver Caldecott Honor medal on many of your favorite picture books. 
Here are some of the picture books I'm rooting for this year:
by Juana Martinez-Neal
"If you ask her, Alma Sofia Esperanza José Pura Candela has way too many names: six! How did such a small person wind up with such a large name? Alma turns to Daddy for an answer and learns of Sofia, the grandmother who loved books and flowers; Esperanza, the great-grandmother who longed to travel; José, the grandfather who was an artist; and other namesakes, too. As she hears the story of her name, Alma starts to think it might be a perfect fit after all — and realizes that she will one day have her own story to tell. In her author-illustrator debut, Juana Martinez-Neal opens a treasure box of discovery for children who may be curious about their own origin stories or names."
You can listen to my interview with author/illustrator Juana Martinez-Neal on episode Episode 11 of A Bookish Home, the podcast.
by Jacqueline Woodson, illustrated by Rafael Lopez
"There are many reasons to feel different. Maybe it's how you look or talk, or where you're from; maybe it's what you eat, or something just as random. It's not easy to take those first steps into a place where nobody really knows you yet, but somehow you do it.
Jacqueline Woodson's lyrical text and Rafael Lopez's dazzling art reminds us that we all feel like outsiders sometimes-and how brave it is that we go forth anyway. And that sometimes, when we reach out and begin to share our stories, others will be happy to meet us halfway."
by Cori Doerrfeld
"When something terrible happens, Taylor doesn't know where to turn. All the animals are sure they have the answer. The chicken wants to talk it out, but Taylor doesn't feel like chatting. The bear thinks Taylor should get angry, but that's not quite right either. One by one, the animals try to tell Taylor how to process this loss, and one by one they fail. Then the rabbit arrives. All the rabbit does is listen, which is just what Taylor needs."
by Samantha Berger, Pictures by Mike Curato
"This girl is determined to express herself! If she can't draw her dreams, she'll sculpt or build, carve or collage. If she can't do that, she'll turn her world into a canvas. And if everything around her is taken away, she'll sing, dance, and dream…
Stunning mixed media illustrations, lyrical text, and a breathtaking gatefold conjure powerful magic in this heartfelt affirmation of art, imagination, and the resilience of the human spirit."
by Marcy Campbell and Corinna Luyken
"Adrian Simcox tells anyone who will listen that he has a horse–the best and most beautiful horse anywhere.
But Chloe does NOT believe him. Adrian Simcox lives in a tiny house. Where would he keep a horse? He has holes in his shoes. How would he pay for a horse?
The more Adrian talks about his horse, the angrier Chloe gets. But when she calls him out at school and even complains about him to her mom, Chloe doesn't get the vindication she craves. She gets something far more important."
by Grace Lin
"Pat, pat, pat…
Little Star's soft feet tiptoed to the Big Mooncake.
Little Star loves the delicious Mooncake that she bakes with her mama. But she's not supposed to eat any yet! What happens when she can't resist a nibble?
In this stunning picture book that shines as bright as the stars in the sky, Newbery Honor author Grace Lin creates a heartwarming original story that explains phases of the moon.'
by Jessica Love
"While riding the subway home from the pool with his abuela one day, Julián notices three women spectacularly dressed up. Their hair billows in brilliant hues, their dresses end in fishtails, and their joy fills the train car. When Julián gets home, daydreaming of the magic he's seen, all he can think about is dressing up just like the ladies in his own fabulous mermaid costume: a periwinkle curtain for his tail, the fronds of a potted fern for his headdress. But what will Abuela think about the mess he makes — and even more importantly, what will she think about how Julián sees himself? Mesmerizing and full of heart, Jessica Love's author-illustrator debut is a jubilant picture of self-love and a radiant celebration of individuality."
by Yuyi Morales
"In 1994, Yuyi Morales left her home in Xalapa, Mexico and came to the US with her infant son. She left behind nearly everything she owned, but she didn't come empty-handed.
She brought her strength, her work, her passion, her hopes and dreams…and her stories. Caldecott Honor artist and five-time Pura Belpré winner Yuyi Morales's gorgeous new picture book Dreamers is about making a home in a new place. Yuyi and her son Kelly's passage was not easy, and Yuyi spoke no English whatsoever at the time. But together, they found an unexpected, unbelievable place: the public library. There, book by book, they untangled the language of this strange new land, and learned to make their home within it."
by Minh Lê and Dan Santat
"When a young boy visits his grandfather, their lack of a common language leads to confusion, frustration, and silence. But as they sit down to draw together, something magical happens-with a shared love of art and storytelling, the two form a bond that goes beyond words."
by Laura Vaccaro Seeger
"How many shades of blue are there? There's the soft blue of a baby's cherished blanket, the ocean blue of a romp in the waves, the chilly blue of a cold winter's walk in the snow, and the true blue of the bond that exists between children and animals.
In this simple, sumptuously illustrated companion to Caldecott Honor Book Green, award-winning artist Laura Vaccaro Seeger turns her attention to the ways in which color evokes emotion, and in doing so tells the story of one special and enduring friendship."
For more on the Caldecott Award, you can also listen to Episode 22 of A Bookish Home, the podcast with Ashley Waring, librarian and member of the 2017 Caldecott Award Committee. Ashley gives us a behind the scenes look at this prestigious award!
The Newbery Medal
While the Caldecott is awarded based on the book's illustrations, the Newbery Medal focuses on the writing and is awarded "to the author of the most distinguished contribution to American literature for children."
There are so many wonderful past Newbery winners to add to your To Be Read list including Hello Universe (2018), Last Stop on Market Street (2016), The One and Only Ivan (2013), The Tale of Despereaux (2004), Bud, Not Buddy (2000), Number the Stars (1990), From the Mixed-Up Files of Mrs. Basil E. Frankweiler (1968) and many more.
Here are some of the books I'll be rooting for during this year's Newbery announcement:
by Erin Entrada Kelly
"Twelve-year-old Charlotte Lockard and eleven-year-old Ben Boxer are separated by more than a thousand miles. On the surface, their lives seem vastly different—Charlotte lives near Philadelphia, Pennsylvania, while Ben is in the small town of Lanester, Louisiana. Charlotte wants to be a geologist and keeps a rock collection in her room. Ben is obsessed with Harry Potter, presidential history, and recycling. But the two have more in common than they think. They're both highly gifted. They're both experiencing family turmoil. And they both sit alone at lunch.
Over the course of a week, Charlotte and Ben—online friends connected only by a Scrabble game—will intersect in unexpected ways as they struggle to navigate the turmoil of middle school. You Go First reminds us that no matter how hard it is to keep our heads above troubled water, we never struggle alone."
by Kelly Yang
"Mia Tang has a lot of secrets.
Number 1: She lives in a motel, not a big house. Every day, while her immigrant parents clean the rooms, ten-year-old Mia manages the front desk of the Calivista Motel and tends to its guests.
Number 2: Her parents hide immigrants. And if the mean motel owner, Mr. Yao, finds out they've been letting them stay in the empty rooms for free, the Tangs will be doomed.
Number 3: She wants to be a writer. But how can she when her mom thinks she should stick to math because English is not her first language?
It will take all of Mia's courage, kindness, and hard work to get through this year. Will she be able to hold on to her job, help the immigrants and guests, escape Mr. Yao, and go for her dreams?"
by Varian Johnson
"The letter waits in a book, in a box, in an attic, in an old house in Lambert, South Carolina. It's waiting for Candice Miller.
When Candice finds the letter, she isn't sure she should read it. It's addressed to her grandmother, after all, who left Lambert in a cloud of shame. But the letter describes a young woman named Siobhan Washington. An injustice that happened decades ago. A mystery enfolding the letter-writer. And the fortune that awaits the person who solves the puzzle. Grandma tried and failed. But now Candice has another chance.
So with the help of Brandon Jones, the quiet boy across the street, she begins to decipher the clues in the letter. The challenge will lead them deep into Lambert's history, full of ugly deeds, forgotten heroes, and one great love; and deeper into their own families, with their own unspoken secrets. Can they find the fortune and fulfill the letter's promise before the summer ends?"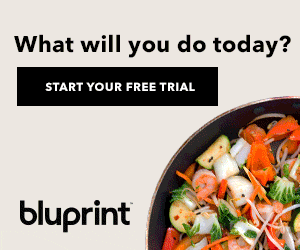 by Meg Medina
"Merci Suarez knew that sixth grade would be different, but she had no idea just how different. For starters, Merci has never been like the other kids at her private school in Florida, because she and her older brother, Roli, are scholarship students. They don't have a big house or a fancy boat, and they have to do extra community service to make up for their free tuition. So when bossy Edna Santos sets her sights on the new boy who happens to be Merci's school-assigned Sunshine Buddy, Merci becomes the target of Edna's jealousy. Things aren't going well at home, either: Merci's grandfather and most trusted ally, Lolo, has been acting strangely lately — forgetting important things, falling from his bike, and getting angry over nothing. No one in her family will tell Merci what's going on, so she's left to her own worries, while also feeling all on her own at school. In a coming-of-age tale full of humor and wisdom, award-winning author Meg Medina gets to the heart of the confusion and constant change that defines middle school — and the steadfast connection that defines family."
I'm excited to share that an interview with Meg Medina is coming up soon on A Bookish Home, the podcast!
by Elizabeth Acevedo
"A young girl in Harlem discovers slam poetry as a way to understand her mother's religion and her own relationship to the world. Debut novel of renowned slam poet Elizabeth Acevedo.
Xiomara Batista feels unheard and unable to hide in her Harlem neighborhood. Ever since her body grew into curves, she has learned to let her fists and her fierceness do the talking.
But Xiomara has plenty she wants to say, and she pours all her frustration and passion onto the pages of a leather notebook, reciting the words to herself like prayers—especially after she catches feelings for a boy in her bio class named Aman, who her family can never know about. With Mami's determination to force her daughter to obey the laws of the church, Xiomara understands that her thoughts are best kept to herself.
So when she is invited to join her school's slam poetry club, she doesn't know how she could ever attend without her mami finding out, much less speak her words out loud. But still, she can't stop thinking about performing her poems.
Because in the face of a world that may not want to hear her, Xiomara refuses to be silent."
by Jarrett J. Krosoczka
"Hey, Kiddo is the graphic memoir of author-illustrator Jarrett J. Krosoczka. Raised by his colorful grandparents, who adopted him because his mother was an incarcerated heroin addict, Krosoczka didn't know his father's name until he saw his birth certificate when registering for a school ski trip. Hey, Kiddotraces Krosoczka's search for his father, his difficult interactions with his mother, his day-to-day life with his grandparents, and his path to becoming an artist."
You can listen to my interview with Jarrett J. Krosoczka on Episode 13 of A Bookish Home, the podcast.
by Leslie Connor
"Mason Buttle is the biggest, sweatiest kid in his grade, and everyone knows he can barely read or write. Mason's learning disabilities are compounded by grief. Fifteen months ago, Mason's best friend, Benny Kilmartin, turned up dead in the Buttle family's orchard. An investigation drags on, and Mason, honest as the day is long, can't understand why Lieutenant Baird won't believe the story Mason has told about that day.
Both Mason and his new friend, tiny Calvin Chumsky, are relentlessly bullied by the other boys in their neighborhood, so they create an underground club space for themselves. When Calvin goes missing, Mason finds himself in trouble again. He's desperate to figure out what happened to Calvin, and eventually, Benny."
Some of the other awards I can't wait to hear announced are:
The Coretta Scott King Awards
The Coretta Scott King Awards are given "to outstanding African American authors and illustrators of books for children and young adults that demonstrate an appreciation of African American culture and universal human values."
Some of the great past winners you could check out are Piecing Me Together (2018), Out of Wonder: Poems Celebrating Poets (2018), Firebird (2015), Heart and Soul (2012), My People (2010), and Elijah of Buxton (2008).
The Pura Belpré Award
The Pura Belpré Award is given "to a Latino/Latina writer and illustrator whose work best portrays, affirms, and celebrates the Latino cultural experience in an outstanding work of literature for children and youth."
Some of the past winning titles include La Princesa and the Pea (2018), Juana and Lucas (2017), Drum Dream Girl (2016), I Lived on Butterfly Hill (2015), and The Dreamer (2011).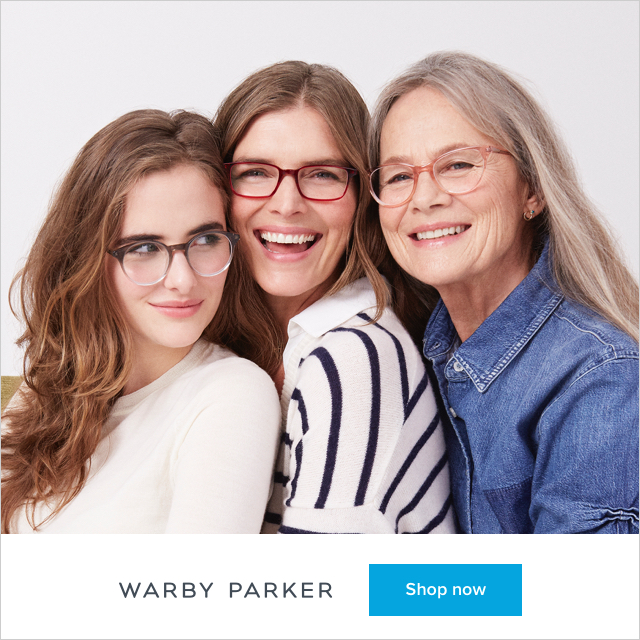 The Theodor Seuss Geisel Award
The Theodor Seuss Geisel Award is given, "to the author(s) and illustrator(s) of the most distinguished American book for beginning readers published in English in the United States during the preceding year." Past winners you might want to check out to enjoy with your beginning reader are Charlie & Mouse (2018), We Are Growing! (2017), The Watermelon Seed (2014), Up Tall and High (2013), and Bink and Gollie (2011).
The Robert F. Sibert Medal
The Robert F. Sibert Medal is given, "to the author(s) and illustrator(s) of the most distinguished informational book published in the United States in English during the preceding year. " Some past winners to share are Twelve Days in May: Freedom Ride 1961 (2018), Giant Squid (2017 Honor Book), Funny Bones: Posada and His Day of the Dead Calaveras (2016), Balloons Over Broadway (2012), and We are the Ship (2009).
For a full list of awards and past winners you can visit the ALA Youth Media Awards page.
I hope you're able to tune in to the livestream of the ALA Youth Media Awards on Monday 1/28 at 11am EST.
Happy Reading!
Laura Szaro Kopinski