Are you looking for a bookish event to add to your calendar?
Here are some of the authors coming to bookstores and libraries in the Boston area this month.
Be sure to check your local library and bookstore's event calendar to see what author events are coming to your community.
Katrin Schumann in conversation with Whitney Scharer
From stories about time-traveling assassins, to Black Mirror-esque tales of cryptocurrency and Internet trolling, to heartbreaking narratives of parent-child relationships, THE HIDDEN GIRL AND OTHER STORIES is a far-reaching work that explores topical themes from the present and a speculative look at humanity's future.
Rebecca Serle, In Five Years
What will your life look like in five years? Rebecca Serle's new book, IN FIVE YEARS, plays with this question when an ambitious young woman has a vision of her life five years in the future. Perfect for fans of ME BEFORE YOU, IN FIVE YEARS is a love story that brings heartbreak and joy in equal measure. At the event, Rebecca will be joined onstage by Robin Kall, of Reading with Robin, to talk about her new book, answer audience questions, and sign copies. Beer and wine will be available for purchase.
Community Event: Tina Cassidy
Called a "heroic narrative" and "compact and energetic" by The Wall Street Journal,Tina's work tells the the inspiring and timely account of the complex relationship between leading suffragist Alice Paul and President Woodrow Wilson in her fight for women's equality.
Doris Kearns Goodwin, Leadership In Turbulent Times
Ticketed Community Event: Doris Kearns Goodwin will be speaking at the Bull Run Restaurant and we'll be there to sell her book!  Doris Kearns Goodwin is a world-renowned presidential historian, public speaker and Pulitzer Prize-winning, New York Times #1 best-selling author. Her seventh book, Leadership in Turbulent Times, was published in September 2018 to critical acclaim and became an instant New York Times bestseller. A culmination of Goodwin's five-decade career of studying the American presidents focusing on Presidents Abraham Lincoln, Theodore Roosevelt, Franklin Roosevelt and Lyndon Baines Johnson, the book provides an accessible and essential road map for aspiring and established leaders in every field, and for all of us in our everyday lives.
Storytime with E.B. Goodale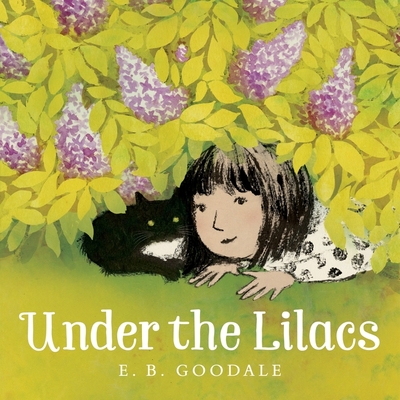 In this lush and playful picture book from E. B. Goodale, illustrator of Windows, Kate feels ignored by her mother and sister and so decides to run away. In a neighboring yard, she builds a fort and enjoys a sense of independence—until she finds herself making room for her family in her new home … Under the Lilacs is the perfect celebration of striking out on your own—while still making room for everyone.