This week Mary Giuliani joins me to discuss her new book, Tiny Hot Dogs: A Memoir in Small Bites.
Mary Giuliani is an author, party and lifestyle expert and founder and CEO of Mary Giuliani Catering and Events. Mary has appeared on The Barefoot Contessa, The Today Show, Good Morning America and The Rachael Ray Show. Her new book is called Tiny Hot Dogs: A Memoir in Small Bites.
Ina Garten praised the book saying, "No one tells a story like Mary, and she does it with great recipes too! To read her deeply personal memoir is to feel that you've connected with a dear friend who's thoughtful, funny, and truly unique. I love this book!"

You can also listen on iTunes or wherever you get your podcasts.
Books Mentioned On This Episode
:
Tiny Hot Dogs: A Memoir in Small Bites
To learn more about Mary Giuliani you can visit her website marygiuliani.com. You can also follow her on Instagram @Mary_Giuliani and on Twitter @MaryGiuliani.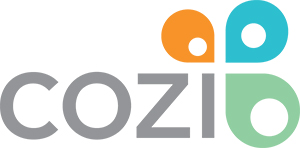 If you're enjoying the podcast, please share it with a friend and be sure to subscribe. If you could also take a moment to rate and review A Bookish Home on iTunes to help people find the show, I'd be so grateful.
Are you reading a book mentioned on the blog or podcast? I'd love to hear. Tag me on your favorite social media @ABookishHome.
Happy Reading and Listening!
Laura Szaro Kopinski
Affiliate links are used in this post. At no extra cost to you, we may receive a small commission if you purchase something through the links provided. Thanks for supporting A Bookish Home!