Looking to create some bookish enthusiasm in your home? Grab the popcorn and watch some book trailers!
Book trailers are similar to movie trailers. They offer a short snippet of the book's plot and get you excited to read it for yourself. I loved using book trailers in my school library and I think they are great for elementary school age kids.
Because book trailers are usually very short, often less than a minute, you could watch 10 or 15 together to preview a range of books. You could look at them on your computer, pull them up with something like Apple TV and watch them on the big screen.
Have your kids sit with a notebook and pen so that they can write down the books they are interested in reading. That way, afterwards, you could request some of them from the local library or use the list to buy the books.
You can search for book trailers online. Here are 10 to get you started:
Picture Books:
1. The Legend of Rock Paper Scissors by Adam Rex
2. The Day You Begin by Jacqueline Woodson
3. A Different Pond by Bay Phi
4. A Big Mooncake for Little Star by Grace Lin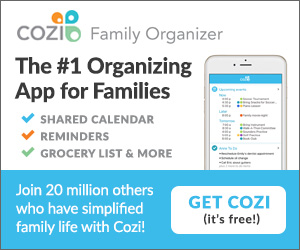 Chapter Books/Middle Grade:
5. Ivy and Bean series by Annie Barrows and Sophie Blackall
6. Notebook of Doom series by Troy Cummings
7. Front Desk by Kelly Yang
8. The School for Good and Evil by Woman Chainini
9. Wishtree by Katherine Applegate
10. Last Kids on Earth series by Max Brallier
If you try showing book trailers to your kids, I'd love to hear about it! Leave me a note in the comments or let me know on Twitter, Instagram or Facebook @ABookishHome.
Happy Reading!
Laura Szaro Kopinski
Affiliate links are used in this post. At no extra cost to you, we may receive a small commission if you purchase something through the links provided. Thanks for supporting A Bookish Home!