Each year, Dr. Seuss's birthday is celebrated on March 2nd with Read Across America Day. Join in the celebration of these classic books and of the importance of reading! You can take part at home or see if there is a celebration at your child's school or local library.
Here are some of my favorite ways to celebrate:
Green Eggs and Ham is a Dr. Seuss classic. This story is a crowd pleaser for children of all ages. That "Sam-I-Am" asks over and over again for the main character to try green eggs and ham. Sam sure is persistent before he finally gets his wish! And low and behold, the green eggs and ham are a hit!
What better way to start off Dr. Seuss's birthday than to read the book aloud to your kids at breakfast and then eat some of your own green eggs and ham! You can scramble eggs and add chopped up spinach or kale to make them green. I've also made our eggs green by mixing in avocado. Or if you want to get a bit fancier, you can buy some green food dye to use. You can either chop up small bits of cooked ham, or if like my family you're not big ham fans, serve your eggs with sausage or bacon instead. And if getting out the door in the morning is too rushed to make this happen, why not do breakfast for dinner? 
Saturday March 2nd from 10am-5pm
The birthday celebration at the Dr. Seuss Museum looks too good to be missed! With Dr. Seuss's birthday falling on a Saturday this year, this could be the perfect time to join in the fun!
"Celebrate beloved children's author and Springfield native Theodor "Ted" Geisel–aka Dr. Seuss–on his 115th birthday. This action-packed day features Seuss-inspired cakes and decorations; a dance party; art and science activities; and meet and greets with The Cat in the Hat, Thing 1 and Thing 2, the Grinch and the Lorax."
Highlights from this year's celebration include:
"The Cat in the Hat and Friends, 11 am-1 pm, 2-4 pm
The Cat, Thing 1 and Thing 2, the Grinch and the Lorax are here to celebrate their creator's special day. Get a hug or a high five and snap a selfie with your favorite character.
If I Ran the Zoo, Noon-3 pm
Meet from our friends from Forest Park Zoo! Theodor Robert Geisel (Dr. Seuss's dad) was superintendent of Forest Park Zoo and his work may have inspired many of Dr. Seuss's wild characters!  Get up close and personal with some birds, mammals, and reptiles.
Karaoke and Dance Party, 11 am-3 pm
DJ Marty invites you to bust a move in your dancing shoes and maybe even belt out a tune of your own.
Dr. Seuss Photo Booth, 11 am-4 pm
Grab a Seussian prop to take some fun and memorable family photos.
Seuss Puppet Theaters, 11 am-4 pm
Create your own performance with our Seuss shadow puppet and finger puppet theaters."
Museum Hours
Tuesday–Saturday:
10 am–5 pm 
Sunday:
11 am–5 pm 
Monday:
Closed
Admission
Adults:
 $25    
Seniors (60+):
 $16.50     
College Students:
$16.50    
Youth 3–17:
$13 
Children Under 3:
Free    
Springfield Residents (with valid ID):
Free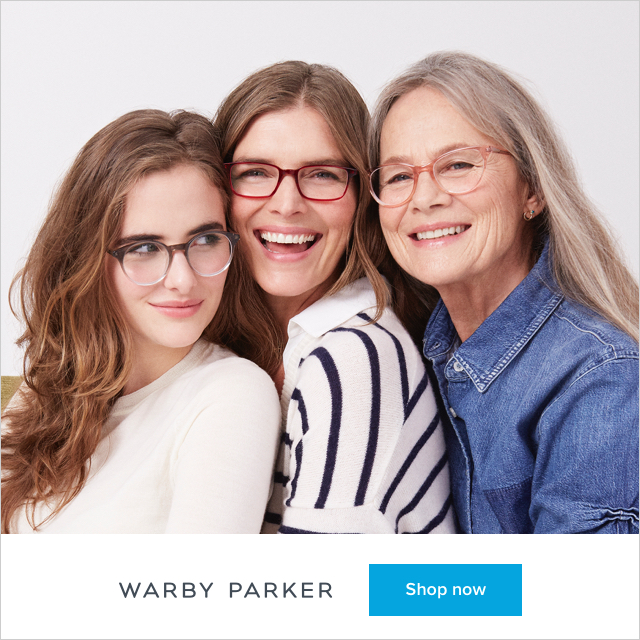 Read Oh The Thinks You Can Think! And Make Something Up!
If you want a book that celebrates the power of the imagination, look no further than Oh The Thinks You Can Think! Dr. Seuss comes up with so many fantastical creatures and settings. For older children, I love to make the connection with kids that this is an awful lot like what great fantasy writers like J.K. Rowling have done. Someone had to dream up Quidditch, Butterbeer, and Blast-Ended Skrewts! Challenge your kids to come up with their own made-up creatures, games, foods, or places. Then they can draw, paint or use craft supplies to make their creations the way they imagine them. And of course, name them!
Favorite Dr. Seuss Read Alouds to Share:

"Do you like green eggs and ham?" asks Sam-I-am in this Beginner Book by Dr. Seuss. In a house or with a mouse? In a boat or with a goat? On a train or in a tree? Sam keeps asking persistently. With unmistakable characters and signature rhymes, Dr. Seuss's beloved favorite has cemented its place as a children's classic. In this most famous of cumulative tales, the list of places to enjoy green eggs and ham, and friends to enjoy them with, gets longer and longer. Follow Sam-I-am as he insists that this unusual treat is indeed a delectable snack to be savored everywhere and in every way. "
"Relates in verse some of the unusual thinks you can think if only you try. A mad outpouring of made-up words, and intriguing ideas."
"Dr. Seuss creates another timeless picture-book classic with The Sneetches and Other Stories. Are you a Star-Belly Sneetch or a Plain-Belly Sneetch? This delightful book contains four tales with deliciously subtle takes on how silly it is to be, well, silly. "The Sneetches," "The Zax," "Too Many Daves," and "What Was I Scared Of?" make this energetic compilation a must-have for every library. Full of Dr. Seuss's signature rhymes and unmistakable characters, it's perfect for new and lifelong Seuss fans."
"Dr. Seuss presents three modern fables in the rhyming favorite Yertle the Turtle and Other Stories. The collection features tales about greed ("Yertle the Turtle"), vanity ("Gertrude McFuzz"), and pride ("The Big Brag"). In no other book does a small burp have such political importance! Yet again, Dr. Seuss proves that he and classic picture books go hand in hand."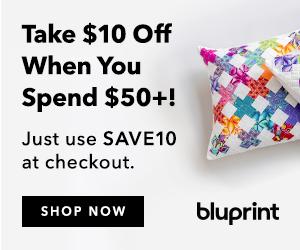 " 'Unless someone like you…cares a whole awful lot…nothing is going to get better…It's not.'
Long before saving the earth became a global concern, Dr. Seuss, speaking through his character the Lorax, warned against mindless progress and the danger it posed to the earth's natural beauty."
From soaring to high heights and seeing great sights to being left in a Lurch on a prickle-ly perch, Dr. Seuss addresses life's ups and downs with his trademark humorous verse and illustrations, while encouraging readers to find the success that lies within. In a starred review, Booklist notes, "Seuss's message is simple but never sappy: life may be a 'Great Balancing Act,' but through it all 'There's fun to be done.'" A perennial favorite and a perfect gift for anyone starting a new phase in their life!
"Poor Dick and Sally. It's cold and wet and they're stuck in the house with nothing to do . . . until a giant cat in a hat shows up, transforming the dull day into a madcap adventure and almost wrecking the place in the process! Written by Dr. Seuss in 1957 in response to the concern that "pallid primers [with] abnormally courteous, unnaturally clean boys and girls' were leading to growing illiteracy among children, The Cat in the Hat (the first Random House Beginner Book) changed the way our children learn how to read."
"From Aunt Annie's Alligator to Zizzer-Zazzer-Zuzz, this sturdy board book version of Dr. Seuss's ABC is now available in a bigger trim size. With Dr. Seuss as your guide, learning the alphabet is as fun and as funny as the feather on a Fiffer-feffer-feff!"
Can't Choose? Try this Collection:
Your Favorite Seuss: Thirteen Best-Loved Stories
"From his very first book to his very last book, here in one big volume are 13 classic Dr. Seuss stories, everyone's favorites. All of the words and virtually all of the illustrations are included. Each story is prefaced by a short essay by someone whose life was changed by Dr. Seuss or who is simply an unabashed admirer. Also included are photographs of Dr. Seuss, memorabilia, and original sketches from his books."
How will you celebrate Dr. Seuss's Birthday? Be sure to check to see if your local library or bookstore has a Read Across America party you could attend. If your child's school will be celebrating, you could also volunteer to be a guest reader.
Happy Reading!
Laura Szaro Kopinski