I'm enjoying that a quiet January allows plenty of time to curl up with a good book. Preferably by the fire. Bonus points for a hot beverage.
Here are a few of the books topping my list this month:
The Best We Could Do
by Thi Bui
The Best We Could Do is a memoir and graphic novel. When Bui becomes a mother, she is compelled to explore her family's history. Bui and her family came to the US from Vietnam as as refugees in the 1970s, but she takes us back even further, chronicling the experiences, events, and people in Vietnam that would end up shaping her own upbringing. Timely, thought provoking, and sure to stay with you, The Best We Could Do is not to be missed.
"This beautifully illustrated and emotional story is an evocative memoir about the search for a better future and a longing for the past. Exploring the anguish of immigration and the lasting effects that displacement has on a child and her family, Bui documents the story of her family's daring escape after the fall of South Vietnam in the 1970s, and the difficulties they faced building new lives for themselves.
 
At the heart of Bui's story is a universal struggle: While adjusting to life as a first-time mother, she ultimately discovers what it means to be a parent—the endless sacrifices, the unnoticed gestures, and the depths of unspoken love. Despite how impossible it seems to take on the simultaneous roles of both parent and child, Bui pushes through. With haunting, poetic writing and breathtaking art, she examines the strength of family, the importance of identity, and the meaning of home."
The Read-Aloud Handbook
by Jim Trelease
The Read Aloud Handbook has been on my TBR list for some time. After seeing it cited repeatedly in Sarah Mackenzie's The Read-Aloud Family, I finally put this one at the top of my list. I was not disappointed. Jim Trelease's classic handbook was packed with research on the importance of reading aloud to children as well as practical tips. Inspirational and useful, I would recommend this book to anyone with young children.
"Recommended by "Dear Abby" upon its first publication in 1982, millions of parents and educators have turned to Jim Trelease's beloved classic for more than three decades to help countless children become avid readers through awakening their imaginations and improving their language skills. It has also been a staple in schools of education for new teachers. This updated edition of The Read-Aloud Handbook discusses the benefits, the rewards, and the importance of reading aloud to children of a new generation. Supported by delightful anecdotes as well as the latest research (including the good and bad news on digital learning), The Read-Aloud Handbook offers proven techniques and strategies for helping children discover the pleasures of reading and setting them on the road to becoming lifelong readers."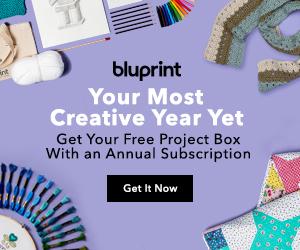 The Me I Meant to Be 
by Sophie Jordan
I've been looking to add more young adult books to my reading rotation and this one was a total delight. School Library Journal calls The Me I Meant To Be, "a positive story about friendship, respect, love, and adolescence with smart, strong female characters." Fans of teenage rom coms are sure to enjoy spending a weekend escaping into the world of The Me I Meant To Be.
"Girl Code: Never date a friend's ex: Willa Evans has no intention of breaking the code. So what if she's always secretly loved her next-door neighbor Zach? As her best friend's boyfriend, he was always off-limits and it needs to stay that way, even though they just broke up. Even though every time she turns around he's there, tempting her…
No keeping secrets from your bestie: Flor Hidalgo has a lot on her plate: her breakup with Zach, her dad's new dating life, and her struggling grades. So why can't she stop thinking about her hot, know-it-all tutor? At least she's got Willa, her constant in the chaos.
Breaking the code breaks friendships: Two friends find themselves tempted by love that defies the rules in this steamy romance perfect for fans of Jenny Han and Simone Elkeles."
Winnie's Great War
by Lindsay Mattick & Josh Greenhut, Art by Sophie Blackall
Fans of the Caldecott winner Finding Winnie will be excited to delve further into this intriguing tale in Winnie's Great War, a new middle grade novel set during World War I. The backstory of the real bear that inspired Winnie-the-Pooh tugged at my heart and kept me turning the pages rooting for Winnie and her friend Captain Harry Colebourn.
"A wartime adventure unfolds through the eyes of the world's most beloved Bear.
The story of the real bear that inspired Winnie-the-Pooh has been capturing readers' imaginations since the publication of the Caldecott Medal award-winning picture book, Finding Winnie.But there was so much left to be told – not just about Winnie, but about the great world events she witnessed. Now, the creative team behind the bestselling picture book has reunited to bring you Winnie's Great War.
In a triumphant blending of deeply researched history and magnificent imagination, we follow our irrepressible Bear on her journey — from her infancy in the woods of Ontario, to her unlikely friendship with Captain Harry Colebourn and her time as the mascot of the Second Canadian Infantry Brigade, to her experiences in wartime London before she met Christopher Robin Milne. Told in beautifully crafted language and infused with Sophie Blackall's irresistible renderings of an endearing bear, the book is also woven through with actual entries from Captain Harry Colebourn's wartime diaries. The result is a one-of-kind exploration of the realities of war, the meaning of courage, and the indelible power of friendship, all told through the historic adventures of one extraordinary bear."
Lady Pancake & Sir French Toast
by Josh Funk, illustrated by Brendan Kearney
This silly race through the fridge is sure to please little ones ready for a laugh. Perfect for reading aloud.
"A thoroughly delicious picture book about the funniest "food fight" ever! Lady Pancake and Sir French Toast have a beautiful friendship—until they discover that there's ONLY ONE DROP of maple syrup left. Off they go, racing past the Orange Juice Fountain, skiing through Sauerkraut Peak, and reeling down the linguini. But who will enjoy the sweet taste of victory? And could working together be better than tearing each other apart? The action-packed rhyme makes for an adrenaline-filled breakfast . . . even without a drop of coffee!"
Goodnight, Anne
Written by Kallie George, Illustrated by Genevieve Godbout
We loved reading the bedtime story Goodnight Anne, inspired by Anne of Green Gables. Before she goes to bed, Anne wishes everything she loves a goodnight–from the Lake of Shining Waters to Mrs. Lynde. Delightful.
A beautiful bedtime picture book based on the best-selling Anne of Green Gables, introducing the irrepressible and beloved Anne to younger readers. It's time for Anne to go to bed, but not before she wishes goodnight to everyone and everything she loves!
"Under the watchful eye of her adoptive mother Marilla, Anne has come to cherish life at Green Gables — the dearest, loveliest spot in the world, and her true home. Every night before she goes to bed, she thinks of all the people and places she loves: her family, her bosom friend Diana, her splendid teacher Miss Stacy, beloved tree Snow Queen, the Lake of Shining Waters and the brilliant sky above. Anne even wishes goodnight — or good riddance! — to pesky classmate Gilbert and nosy neighbor Mrs. Lynde. And through it all, Anne's imagination takes flight on a whimsical journey through Avonlea."
What have you been reading? Share your recommendations! And if you've picked up a book after reading the blog or listening to the podcast, I'd love to hear. Leave a note in the comments or find me on Twitter or Instagram @ABookishHome.
If you're enjoying the blog, be sure to tell a friend and subscribe to make sure you'll never miss a new post.
Happy Reading!
Laura Szaro Kopinski
Affiliate links are used in this post. At no extra cost to you, we may receive a small commission if you make a purchase through the links provided. Thanks for supporting A Bookish Home!