Are you looking for a bookish event to attend this summer? Add an author reading to your calendar!
Check the events calendar at your local bookstores, libraries, and museums to find authors coming to your area. You can also follow favorite authors on social media or visit their website to see if they have any upcoming events. Attend on your own or bring your child along to experience the magic of hearing from an author in person!
If like me, you are in the Massachusetts area, here is a round-up of some of the great author events for kids and adults alike coming soon:
Grace Dane Mazur, The Garden Party
Wednesday, July 11th – 7:00pm at Harvard Bookstore
"Harvard Book Store welcomes writer, artist, and biologist GRACE DANE MAZUR—author of Trespass: A Novel, Silk: Stories, and Hinges: Meditations on the Portals of the Imagination—for a discussion of her latest novel, The Garden Party."
Christina Uss, The Adventures of a Girl Called Bicycle
Thursday, July 12th – 4:00pm at Book Ends Bookstore, Winchester
"Please join us on Thursday, July 12th as we welcome author Christina Uss in to discuss her new middle grade novel The Adventures of a Girl Called Bicycle. Introverted Bicycle has lived most of her life at the Mostly Silent Monastery in Washington, D.C. When her guardian, Sister Wanda, announces that Bicycle is going to attend a camp where she will learn to make friends, Bicycle says no way and sets off on her bike for San Francisco to meet her idol, a famous cyclist, certain he will be her first true friend."
For more information, visit Book Ends Event
Scott Magoon, Misunderstood Shark
Friday, July 13th – 10:30am at the Eric Carle Museum
Illustrator Scott Magoon will have a special storytime at the Eric Carle Museum to share this very funny picture book. "Every beachgoer knows that there's nothing more terrifying than a…SHARRRK! But this shark is just misunderstood, or is he? Join illustrator Scott Magoon as he reads from his new picture book Misunderstood Shark by Ame Dyckman. Funny, extraordinarily clever, and full of fun shark facts, this surprisingly endearing story gets to the heart of what it feels like to be misunderstood by the people around you. And with a surprise twist ending, Misunderstood Shark will have kids rolling with laughter!"
Friday, July 13th – 11:30am at Belmont Books
 "Our story hour in the children's room will be hosted by local author Annemarie Riley Guertin. She'll be reading her debut picture book, How the Finch Got His Colors.
Many years ago, before the world bloomed in magnificent colors, the Earth lay stark and gray.
The animals that graced its skies and roamed its lands were the colors of dirt, clay, and stone . . .
. . . until Rainbow descended to bestow her colors on the creatures of the world. Each bird asked for a bright and beautiful color: green for Parrot, red for Cardinal, and yellow for Canary. But will there be any colors left for little Gouldian Finch? He soon learns the power of patience and the beauty of all creatures.
Based on a Belgian folktale, this beautifully told and illustrated tale is a timeless treasure for every collection."
For more information, visit Belmont Bookstore Event
Katherine Reynolds Lewis, The Good News About Bad Behavior
Friday, July 13th – 7:00pm at Porter Square Books
Journalist Katherine Reynolds Lewis will be at Porter Square Books on Friday to discuss her new book, The Good News About Bad Behavior: "Why don't our kids do what we want them to do? Parents often take the blame for misbehavior, but this obscures a broader trend: in our modern, highly connected age, children have less self-control than ever…To stem this growing crisis of self-regulation, journalist and parenting expert Katherine Reynolds Lewis articulates what she calls The Apprenticeship Model, a new theory of discipline that centers on learning the art of self-control. Blending new scientific research and powerful individual stories of change, Lewis shows that, if we trust our children to face consequences, they will learn to adapt and moderate their own behavior."
For more information visit: Porter Square Books Event
Tui Sutherland, Wings of Fire #11: The Lost Continent
Sunday, July 15th – 1:00pm at Belmont Books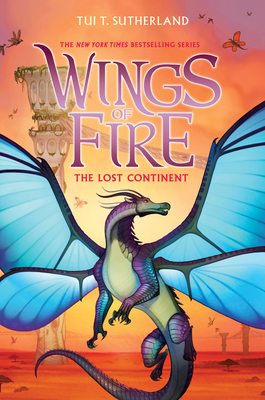 Young fans of the incredibly popular Wings of Fire series will be excited that author Tui Sutherland is coming to Belmont Books on July 15h! I know the students in my library adore these books.
"We are thrilled to have bestselling author Tui Sutherland join us to read from her latest novel and eleventh book in the Wings of Fire series, The Lost Continent.
For centuries there have been rumors of another continent on the dragons' planet — another land far across the ocean, populated by tribes of dragons very different from those we know. But there's never been any evidence, and most dragons dismissed the rumors as fairy tales. Until now. Because it turns out the stories are true. And the other tribes are coming."
For more information, visit Belmont Books Event.
LITTLE WOMEN IN THE 21st CENTURY: CELEBRATING 150 YEARS OF INSPIRATION
Summer Conversational Series & Teacher Workshop
 July 15 – 19, Orchard House, Concord
Calling all Alcott fans: Orchard House in Concord is offering their annual Summer Conversational series featuring Little Women scholars and authors! The week of sessions kicks off with a panel discussion at Trinity Episcopal Church with authors Anne Boyd Rioux (Meg, Jo, Beth, Amy: The Story of Little Women and Why It Still Matters), Megan Marshall (Margaret Fuller: A New American Life), John Matteson (Eden's Outcasts: The Story of Louisa May Alcott and Her Father and The Annotated Little Women), Joel Myerson (The Collected Works of Ralph Waldo Emerson), and Daniel Shealy (Little Women Abroad: The Alcott Sisters' Letters from Europe).
"A century and a half has passed since Louisa May Alcott took up her pen in May of 1868, wrote "Christmas won't be Christmas without any presents," and the classic American novel, Little Women, was born. Although Alcott initially had doubts this book would find a readership, publisher Thomas Niles persuaded her to try her hand at a "girls' story," and the gamble paid off:  Little Women has endured the test of time, having never been out of print, translated into more than 50 languages, and transformed into countless stage plays, musicals, films, a television series, opera, ballet, and even anime.
The book's lasting universal appeal is testament to the vital way it tackles issues that define the human condition:  coming of age, dealing with loss, the importance of family, struggles of conscience — jealousy, anger, pride, vanity — loyalty, friendship and love, charity, independence, social responsibility, and personal empowerment.  Distinguished presenters in this year's Series will guide participants in an examination of the difference Little Women has made over time in the world of literature, what it means to readers today, and why it is still important."
Other session highlights include "Little Women at 150: A Conversation" with John Matteson, Anne Boyd Rioux's "Meg, Jo, Beth, Amy: The Story of Little Women and Why It Still Matters" with a book signing, and  "Dateline Ireland: Behind the Scenes of the Little Women Miniseries" with Alcott expert and Orchard House Executive Director Jan Turnquist.
Debbi Michiko, Jasmine Toguchi: Flamingo Keeper
Tuesday, July 17th – 4:00pm at Eight Cousins Bookstore, Falmouth
Debbi Michiko Florence will be at Eight Cousins Bookstore on July 17th to discuss the newest book in her popular Jasmine Toguchi series for young readers: "Jasmine's best friend, Linnie, has just gotten a puppy. And now Jasmine wants a pet of her own—a flamingo! So when her grandmother sends Jasmine a daruma doll as a surprise gift, Jasmine colors in one doll eye and wishes for a flamingo to keep.Next, Jasmine tries to convince her parents that she's responsible enough for a pet. She cleans her room, brushes her teeth, takes out the trash, and, most importantly, researches everything she can about flamingos. But soon it becomes clear that her wish may never come true! Will Jasmine's daruma doll ever get its second eye? Luckily her big sister, Sophie, has a surprise planned that fulfills Jasmine's wish beyond her wildest dreams. Debbi Michiko Florence is at her best in this sweet, special story of sisterhood and new responsibilities!"
For more information visit Eight Cousins Event
Louise Miller, The Late Bloomer's Club 
Wednesday, July 18th – 7:00pm at Brookline Booksmith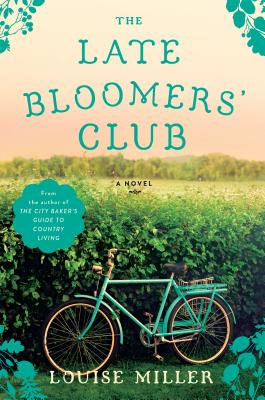 Louise Miller will be at Brookline Booksmith on July 18th to discuss her new book. A review of the Late Bloomers' Club from Library Journal declares,  "As warm and cozy as buttered brioche and tea next to the fireplace on a winter morning, Miller's second novel (after The City Baker's Guide to Country Living) features two sisters with night-and-day personalities -living in small-town Vermont…A novel about sisterly bonds and the ties that bind a community…will appeal to fans of Jan Karon's "Mitford" books and Jennifer Chiaverini's "Elm Creek Quilts" series."
For more information visit Brookline Booksmith Event
Author Literary Luncheon with Mira T. Lee, Madeline Miller, and Julia Glass
Thursday, July 19th – 12:00pm at Wequasset Resort, Chatham
"Join us on the Wequassett Resort's Garden Terrace on Thursday, July 19th at 12pm for a special luncheon with authors Mira T. Lee, Madeline Miller, and Julia Glass, whose respective books Everything Here is Beautiful, Circe, and A House Among the Trees will all be featured."
 For more information and to purchase tickets visit Where the Sidewalk Ends Event
Rachel Slade, Into the Raging Sea
Thursday, July 19th – 7:00pm at Belmont Books
"On October 1, 2015, Hurricane Joaquin barreled into the Bermuda Triangle and swallowed the container ship El Faro whole, resulting in the worst American shipping disaster in thirty-five years. No one could fathom how a vessel equipped with satellite communications, a sophisticated navigation system, and cutting-edge weather forecasting could suddenly vanish—until now.
Relying on hundreds of exclusive interviews with family members and maritime experts, as well as the words of the crew members themselves—whose conversations were captured by the ship's data recorder—journalist Rachel Slade unravels the mystery of the sinking of El Faro."
For more information visit Belmont Books Event
Casey Robinson, Iver & Ellsworth
Saturday, July 28th – 2:00pm at the Eric Carle Museum
"From a factory rooftop, Iver and his good friend Ellsworth (a rooftop bear) are content to watch the busy world below. 'Everyone's going somewhere,' Iver says. 'We can see the whole world from up here. That's enough somewhere for me.' But after Iver retires, the friends must venture out in search of a new somewhere. Of course, the very best views are those you share with an old pal. Join author Casey Robinson as she reads from her debut picture book Iver & Ellsworth!"
For more information visit Eric Carle Museum Event
Jeff Mack, Mr. Monkey Bakes a Cake
Friday, August 3rd – 1:00pm at the Eric Carle Museum
"Mr. Monkey bakes a cake. He can't wait to win a ribbon! But first he has to carry it to the contest. What could possibly go wrong?
Join author and illustrator Jeff Mack as he reads from Mr. Monkey Bakes a Cake and other titles from his hilarious new picture book series about the lovable Mr. Monkey and his wacky adventures."
For more information visit Upcoming Eric Carle Museum Events
Zach Schonbrun, The Performance Cortex
Friday, August 3rd – 7:00pm at Porter Square Books
"Why couldn't Michael Jordan, master athlete that he was, crush a baseball? Why can't modern robotics come close to replicating the dexterity of a five-year-old? Why do good quarterbacks always seem to know where their receivers are? On a quest to discover what actually drives human movement and its spectacular potential, journalist, sports writer, and fan Zach Schonbrun interviewed experts on motor control around the world. The trail begins with the groundbreaking work of two neuroscientists in Major League Baseball who are upending the traditional ways scouts evaluate the speed with which great players read a pitch….Whether it is timing a 95 mph fastball or reaching for a coffee mug, movement requires a complex suite of computations that many take for granted–until they read The Performance Cortex. Zach Schonbrun ushers in a new way of thinking about the athletic gifts we marvel over and seek to develop in our own lives. It's not about the million-dollar arm anymore. It's about the million-dollar brain."
Maryanne Wolf, Reader, Come Home: The Reading Brain in a Digital World
Wednesday, August 8th – 7:00pm at Harvard Bookstore
"Harvard Book Store welcomes MARYANNE WOLF—acclaimed researcher, professor, and author of Proust and the Squid—for a discussion of her latest book, Reader, Come Home: The Reading Brain in a Digital World.
A decade ago, Maryanne Wolf's Proust and the Squid revealed what we know about how the brain learns to read and how reading changes the way we think and feel. Since then, the ways we process written language have changed dramatically with many concerned about both their own changes and that of children. New research on the reading brain chronicles these changes in the brains of children and adults as they learn to read while immersed in a digitally dominated medium."
Keith O'Brien, Fly Girls: How Five Daring Women Defied All Odds And Made Aviation History
Thursday, August 9th – 7:00pm at Brookline Booksmith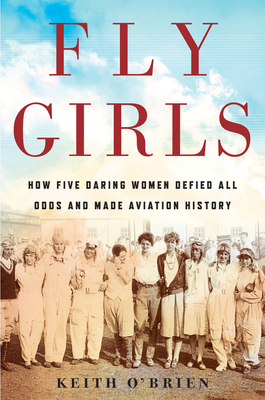 "The untold story of five women who fought to compete against men in the high-stakes national air races of the 1920s and 1930s — and won.
Between the world wars, no sport was more popular, or more dangerous, than airplane racing. Thousands of fans flocked to multi‑day events, and cities vied with one another to host them. The pilots themselves were hailed as dashing heroes who cheerfully stared death in the face. Well, the men were hailed. Female pilots were more often ridiculed than praised for what the press portrayed as silly efforts to horn in on a manly, and deadly, pursuit. Fly Girls recounts how a cadre of women banded together to break the original glass ceiling: the entrenched prejudice that conspired to keep them out of the sky."
For more information visit Brookline Booksmith Event
Grace Lin, A Big Mooncake for Little Star
Sunday, August 26th – 3:00pm at Porter Square Books
Mark your calendars: The incredible Grace Lin will be at Porter Square Books on August 26th to share her newest book! I know my students are big Grace Lin fans and would be thrilled to see her in person.
"Join us for the launch of Grace Lin's newest picture book!
Grace Lin is the award-winning and bestselling author and illustrator of When the Sea Turned to Silver, Starry River of the Sky, Where the Mountain Meets the Moon, The Year of the Dog, The Year of the Rat, Dumpling Days, and Ling & Ting, as well as picture books such as The Ugly Vegetables and Dim Sum for Everyone! Grace is a graduate of the Rhode Island School of Design and lives in Massachusetts."
What author events are on your calendars this summer?